Server-Side Scripting Language is a PHP, which is broadly designed for Website Development. As it is efficient and user-friendly, so that it is utilized as an all-purpose programming language. PHP is a simple and easy programming language with well-described command functions and logical syntax. This type of programming language is scalable and it can also be simply utilized while generating web applications, writing codes and relied upon while serving numerous web pages. It is a complete training program that provides trainees with the fundamentals of PHP with extensive practice in coding of useful web applications.
There are millions of websites and applications, majority numbers are used PHP. If you have knowledge and skill in PHP so you can able to work on your own or even easily find a job anywhere, online and in places like freelance. Once you learn it well, you will definitely make a sizeable income. This course will take you through all you require to know to utilize PHP programming language in generating an incredible web site.
MySQL is also the leading open-source RDMS or relational database management system and is widely deployed around the world. Increase the knowledge and skills required to administer and maintain MySQL databases.
By the end of PHP & MySQL course, each candidate will have a clear understanding of the listed concepts above. It will be capable to produce Web Applications Projects in PHP.
SHOPWEB is the best PHP & MySQL Institute in Bhubaneswar. Our well trained trainers will teach you.
Are you worried about your future? Are you worried about being placed in MNCs? Would you like to earn a double digit salary in your future career? Then SHOPWEB will make your dreams come true. SHOPWEB has the BEST PHP COURSE STRUCTURE IN BHUBANESWAR AND CUTTACK which has been designed as per the future growth model in the industry.
There is large scope for development in the field of PHP in the current and future IT industry. India is the hub of global software IT industry after Silicon Valley. India's IT industry grew by 7.7% in FY2017. India's share in the global software market was approximately 38% in FY2017. This shows the scope of immense growth for PHP developers. India is driven by a non-linear and exponential growth model in the IT industry. India's revenue from IT services is approximately US$66 billion.
This shows that your career is in the right direction and you are on your way to success. SHOPWEB assures you a bright future with its BEST PHP COURSE STRUCTURE IN BHUBANESWAR AND CUTTACK.
SHOPWEB will let you become successful PHP developers. You will rule the world. PHP developers work at their own will. You will be able to provide freelancing jobs to various IT industries after becoming successful PHP developers.
You become your own boss by becoming an entrepreneur by providing your valuable services to many industries. SHOPWEB also increases your scope for getting hired by the biggest software giants in the industry. The biggest cherry in the software industries such as Microsoft, IBM, Siemens, APPLE and many other MNCs are on the hunt for talented, innovative and creative PHP developers. SHOPWEB gives you multiple opportunities to be in your dream organization in your future.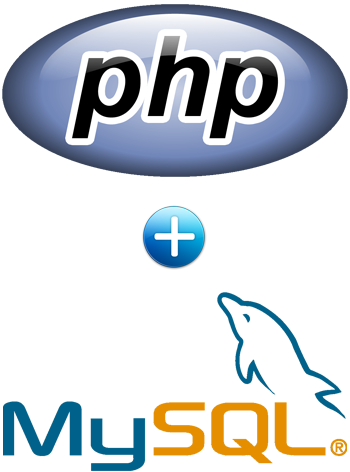 Course Structure
Introduction to PHP MySQL
(i)Discussion of Three Tier Architecture
(ii) How PHP works with the Web Server
(iii) Hardware and Software requirements
(iv) Saving data for later
(v) Receiving user input
(vi) Repeating code
Learning PHP
(i)PHP Basics
(ii) Conditions and Branches
(iii) Loops
(iv) Variables and Arrays
(v)Strings
(vi) Functions
MySQL databases
(i)Database Basics
(ii)Loading a Database
(iii)MySQL command Interpreter
(iv)Creating a database
(v)Modifying a database
(vi)Administering a database